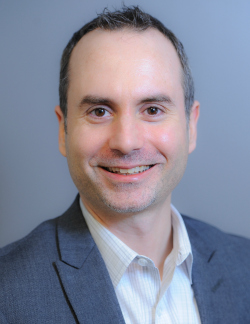 Department
Sociology
School
School of Arts and Sciences
Expertise
Social Stratification and Inequality
Aging and the Life Course
Health
Retirement
Research Methods
Administrative Data
Family
Education
Public Policy
Bio
Christopher R. Tamborini earned his Ph.D. in Sociology at the University of Texas at Austin in 2005. He is a senior researcher in the Office of Research, Evaluation, and Statistics at the U.S. Social Security Administration and has lectured for the Department of Sociology at Catholic University since 2006.  
A common thread of most of his research is a focus on questions concerning the patterns and processes that shape consequential life course outcomes and their implications for social policy. Tamborini's research has been published in numerous journals including
 the 
American Sociological Review, Demography, Social Forces, Sociology of Education, Sociological Methods & Research, Journal of Health and Social Behavior, Journal of Marriage and Family, and The Journals of Gerontology: Social Sciences
.
Selected Publications
Tamborini, Christopher R. and Andres Villarreal (2021). "Immigrants' Employment Stability Over the Great Recession and Its Aftermath." Demography, 58(5): 1867-1895.
Tamborini, Christopher R., and ChangHwan Kim. (2020). "Are You Saving for Retirement? Racial-ethnic Differentials in Retirement Savings Plan Participation" The Journals of Gerontology, Series B: Psychological Sciences and Social Sciences. 75(4):837-848.
Cheng, Siwei, Christopher R. Tamborini, ChangHwan Kim and Arthur Sakamoto. (2019).  "Educational Variations in Cohort Trends in the Black-White Earnings Gap Among Men: Evidence From Administrative Earnings Data" Demography 56: 2253-2277.
Kim, ChangHwan and Christopher R. Tamborini. (2019). "Are They Still Worth It? The Long-Run Earnings Benefirts of an Associate Degree, Vocational Diploma or Certificate, and Some College"RSF: The Russell Sage Foundation Journal of the Social Sciences 5(3): 64-85.