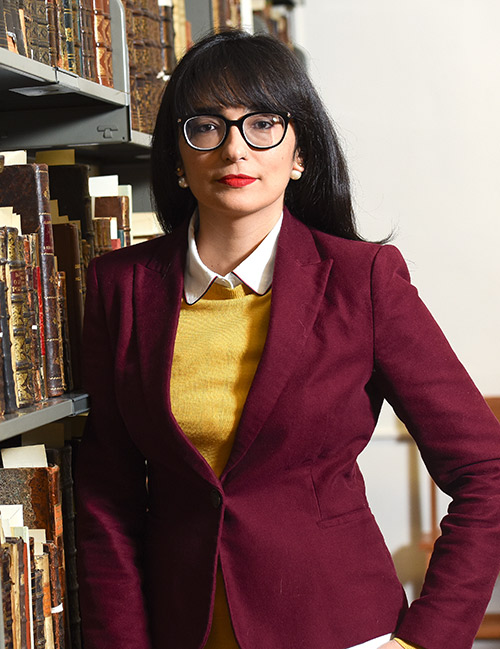 Nathalia Henrich is the Director of The Oliveira Lima Library at The Catholic University of America. She holds a Ph.D. and MA in Political Sociology from the Federal University of Santa Catarina (UFSC) where she also received a BA in Social Sciences. She has an MA in Political Science from the University of Salamanca and a BA in International Relations from the University of Southern Santa Catarina. She was a Postdoctoral Fellow at the Pontifical Catholic University of Rio Grande do Sul (PUCRS), Brazil, and at The Catholic University of America. She has been a visiting scholar at Georgetown University and at El Colegio de México. 
 
Her research interests relate to intellectual history and the history of social and political ideas in Latin America in the late 19th Century and early 20th Century, especially in Brazil. In particular, she is interested in the development of Pan-Americanism, the debate over US-Latin America relations among Latin American intellectuals, and how concepts such as nation building, race, and identity are intertwined in the debate over foreign policy. Dr. Henrich also works in the field of conservative political thought and authoritarianism and corporatism in a comparative perspective. 
 
She is the co-author of the book (EDIPUCRS, 2019) Projetos de Estado na América Latina Contemporânea  (1930-1960)  (Projects of the State in Contemporary Latin America (1930-1960)). She is preparing a book based on her dissertation on Manoel de Oliveira Lima's writings about the United States (Editora UFPE, 2019). She is also serving as editor of the first English translation of Oliveira Lima's masterpiece Dom João VI in Brazil, to be published by The Catholic University of America Press in 2020.